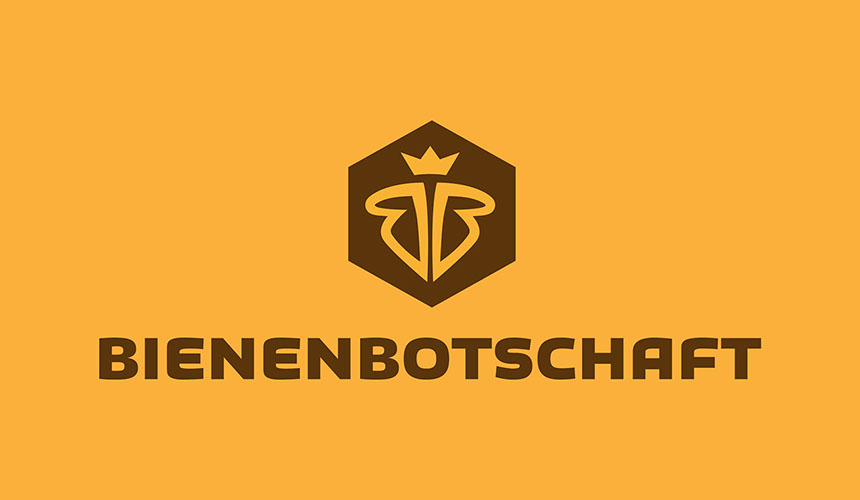 "We've learned to see with the eyes of the bees"
A natural nesting site for our honey bee in a tree-hive is a central characteristic for species-appropriate beekeeping and therefore supports the biodiversity of our planet. For us beekeepers this new culture of beekeeping explores an increasing sense of the needs and living conditions of the honey bee in a threatended eco-system. Furthermore, we thus support the revival and persistence of the old culture, arts and crafts.
What was the reason for our commitment?
In 2012 we attended the premiere of the film "More than honey" in cinema. This film had moved us so much that we startet to change something – BIENENBOTSCHAFT (Bee Embassy) was founded. From there on, we have been on the way to the order of Her Majesty, the queen bee.
Every year, many natural swarms of bees are going lost, because they cannot find suitable nesting sites in nature, and nobody is there to help them. Additionally the old and hollow trees that offer suitable space of retreat and protection for wild honey bees, birds and a lot of insects, are being removed. However, a bee colony cannot survive without such nesting sites.
BIENENBOTSCHAFT does create such characteristic nesting sites and is looking after them professionally.
Our intention is to create more and more natural nesting sites for a nature-oriented and species-appropriate home of the bees in Frankfurt Green City and its environment. We put the well-being of the so essentially important honey bee in our focus and not the crop of the honey. We thus create an environment in which the bee is feeling comfortable. An adage says: "And if the bee is doing well, the human being is also doing well. We are proud to be a creative power of this path." We want the city and landscapes to blossom again and are thus contributing an important part to biodiversity.
What is special at this species-appropriate beekeeping?
The nesting sites are established in nature in a height of about 5–6 metres directly in the trees. We are giving back a natural home in a tree to the honey bee and enable Her a species-appropriate way of life. Even if this tradional bee house dates back to older times, a log-hive will offer a professional caring and if necessary additional feeding, and everything can be carried out in a very natural log-hive and its environment.
How are we working in detail?
The BEE EMBASSY makes mobile log hives after Zeidler Art. We install these on suitable trees in selected locations in the Frankfurt area and look after them all year round. BIENENBOTSCHAFT is cooperation partner of HOBOS, Prof. Dr. med. Jürgen Tautz University of Würzburg with the Ext. Employees Department: Science & Research Torben Schiffer / beenature-project and builds on the latest research results the evolved log hive by Zeidler Art B3 – The most natural habitat for a healthy future of our honeybee! We have set ourselves the goal of finding long-term sponsorship and sponsors for individual nesting sites in order to be able to implement the project sustainably. Our start is in Frankfurt but our target is to spread this idea soon all over the world. That's what we are working on.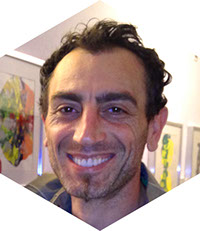 Antonio Gurliaccio
Beekeeper, since 2012 tree-beekeeper, foundation member of BIENENBOTSCHAFT
Since 2012, beekeeping training courses at BIENENINSTITUT, Kirchhain
2015 Education as tree-beekeeper, Ballenberg, Switzerland (Free the bees)
2016 Practical tree-beekeeper education at the original place Barciowisko in Poland & Barctwo Bartne
2017 Education in the field of mountain climbing and knowledge of trees (arborfaktur/Götz Baumpflege)
2017 1. rank during the International Competition Barciowisko 2017 in Augustow, Poland
2018 1. rank during the International Competition Barciowisko 2018 in Augustow, Poland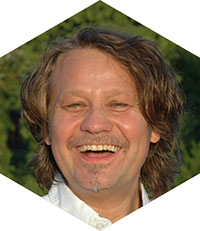 Moses M. Mrohs
Foundation member, artist, event manager and member of BIENENBOTSCHAFT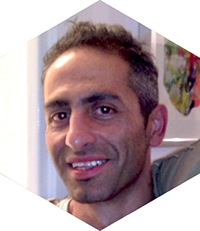 Luciano Bartolomeo
Teacher of agricultural science/beekeeper and tree-beekeeper colleague, Italy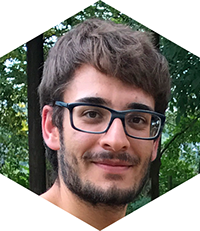 Leandro Marasco
Tree-beekeeper Adjutant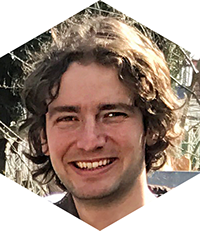 Florian Kuttner
Expert in forest-related education, tree-beekeeper colleague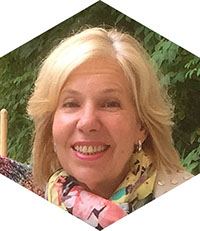 Brigitte Spahr
Foreign language correspondent, friend of BIENENBOTSCHAFTER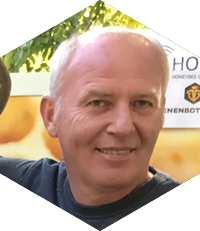 Heinz Fortmann
Nature & animal friend, beekeeper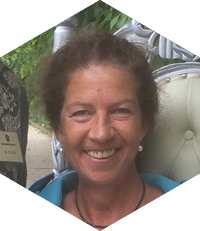 Sabine Schorr
Frankfurt School of Finance & Management gGmbH
SENIOR PROJEKT MANAGER PROFESSIONAL & EXECUTIVE EDUCATION
fs.de/campusbees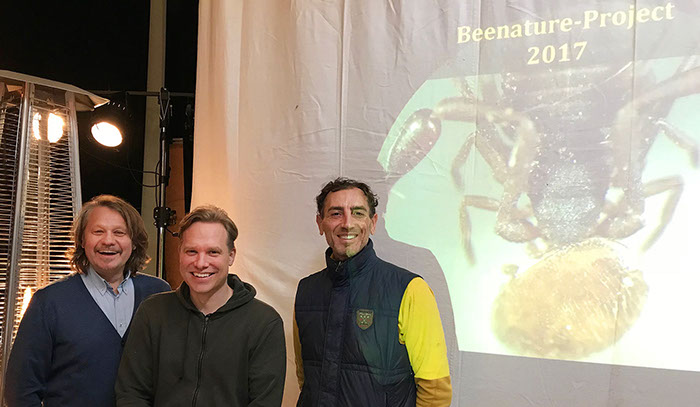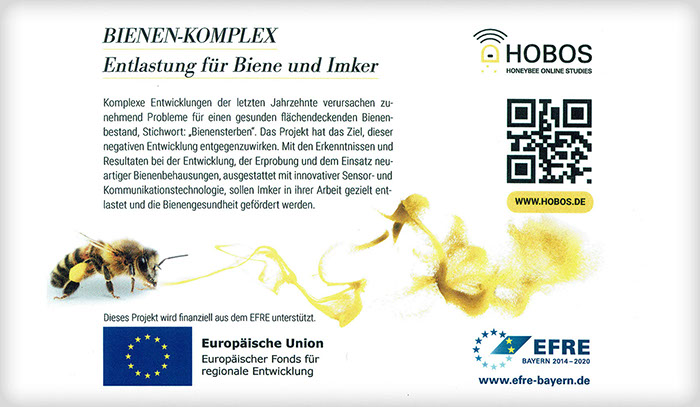 From now on BIENENBOTSCHAFT is working together with the scientific expertise of the biologist Torben Schiffer. He has been researching the main differences of hollow trunks and log-hives with regard to the inner climatic conditions and their consequences for the bees' health under the supervision of Prof. J¸rgen Tautz of HOBOS-Team. Schiffer was especially employed by Prof. Tautz for this purpose.
Not only the choice of wood is important for positive climatic conditions but also constructional aspects have to be taken into consideration, for that a log-hive really provides comparable results regarding inner climate such as a suitable natural hollow trunk. The effects of climatic conditions to the bees' health is significant and is not to be underestimated (reference). Therefore we will adjust the log-hives that have been built similarily within the last centuries to the latest scientific insights. Furthermore, we will record and evaluate the results of these reconstructions using highly sensible climate data equipment.
Prof. Tautz personally granted a release for the development and purchase of a corresponding sensor technique that is now in the course of this mutual research placed at the disposal of BIENENBOTSCHAFT. All results will be published "open source" for all beekeepers and tree-beekeepers. First insights are to be expected in spring 2018.